---
본문 영역
Global Partnerships
Global Company
The head office is located in Changwon, Gyeongsangnam-do, and has a branch in Shenzhen, China, so we are practicing global services through overseas branches.
Marketing

Established in 2015, we have local marketing staffing in our overseas branch located in Shenzhen, China, expanding distribution channels mainly in high-income regions, strengthening our position as a global company.

Participation in exhibitions

Continuously discover marketing partner companies (new buyers) by country / region through participation in exhibitions, fairs, and government projects in related fields

Branching business

Export and overseas expansion are planned by utilizing KOTRA (127 foreign trade centers in 86 countries) branching. In addition, overseas exports conducted by the Small and Medium Business Corporation

Trademark

Registration of trademark rights to increase brand awareness

Own brand NEOST
Operation of distribution channels

Distribution channel operation


Minimize risks that may occur locally and directly manage the logistics system through a partnership with local distributors rather than direct management

Buyer discovery

Active product demonstration and buyer discovery for local agents (distributors) in each country through the advance promotion
Since establishing an overseas branch in Shenzhen, China, in 2015, Korea Electronics Technology Co., Ltd. has had overseas branch human resources, and the workforce is expanding year by year.
We have local marketing personnel in our overseas branches, and we are strengthening our position as a global company by expanding distribution channels centered on high-income regions.
In addition, we are striving to raise brand awareness by registering trademark rights for our brands (13305142, 22333487, 13698144, etc.).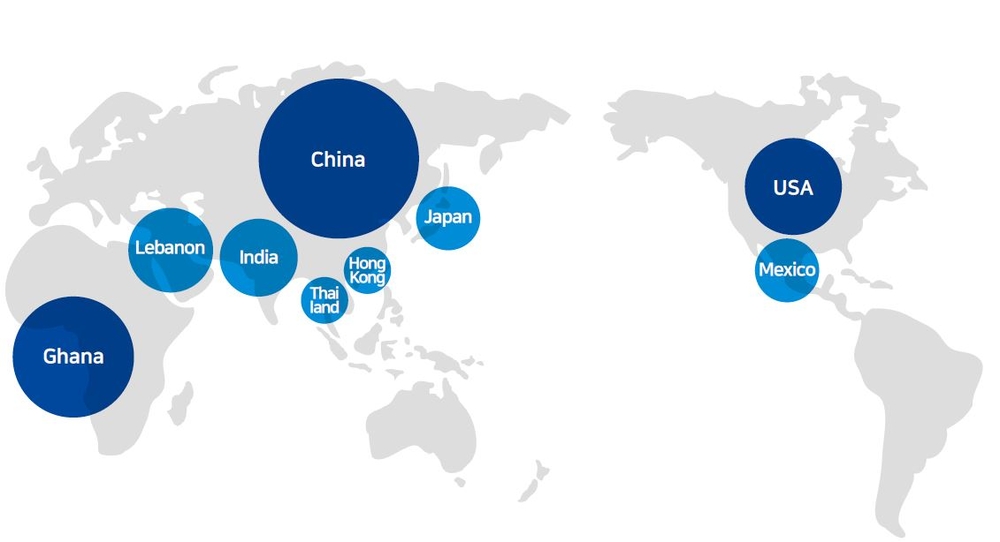 Ghana

Continuous export to Alti Mate Advertising Ltd in Ghana

Lebanon

Lebanon General Instruments SARI
Dubai Rare Metals

China

GPC AP Asia sourcing office in Shanghai
China, DST Group in China
Newtek Electronics Shenzhen in Shenzhen, China

India

India MTT Telecom Private